How to Schedule with Seattle Mistress Ruby
Contact Info & Hours
Use the Contact form to make your introduction to Seattle Mistress Ruby.
Initial Contact Form
Email: Ruby@RubyEnraylls.com
Phone: 206-486-4960
Hours: 8am-10pm
Payments: I currently only accept cash and crypto. Please have tribute ready. Some special accommodations can be made through payment apps.
In Person Seattle Mistress Sessions
One hour – 400
Hour and a Half – 500
Two Hours – 600
Three Hours – 900
Four Hours – 1200
Five Hours – 1500
Six Hours – 1800
Eight Hours – 2400
Ten Hours – 3000
Twelve Hours – 3250
Twenty Four Hours – 3500
Forty Eight Hours – 5000
Seventy Two Hours – 7000
Five Days – 12000
A Week – 14000
Toilet (8am-10am) – Add 250
Duos & Moresomes – Varies
Couples – Add 100
Online Mistress Sessions
Phone – 30 minutes/150, 60 minutes/250
Video – 30 minutes/200, 60 minutes/300
Texting/IM – 30 minutes/60, 60 minutes/100
Tribute for online mistress sessions must be received by me before our session. I recommend sending at time of scheduling.

Need more Seattle Mistress energy in your life? I offer a Monthly Onlyfans Subscription, Photo Sets, Individual Videos, Audios and Custom Content are also available.
Scheduling Protocol with Seattle Mistress Ruby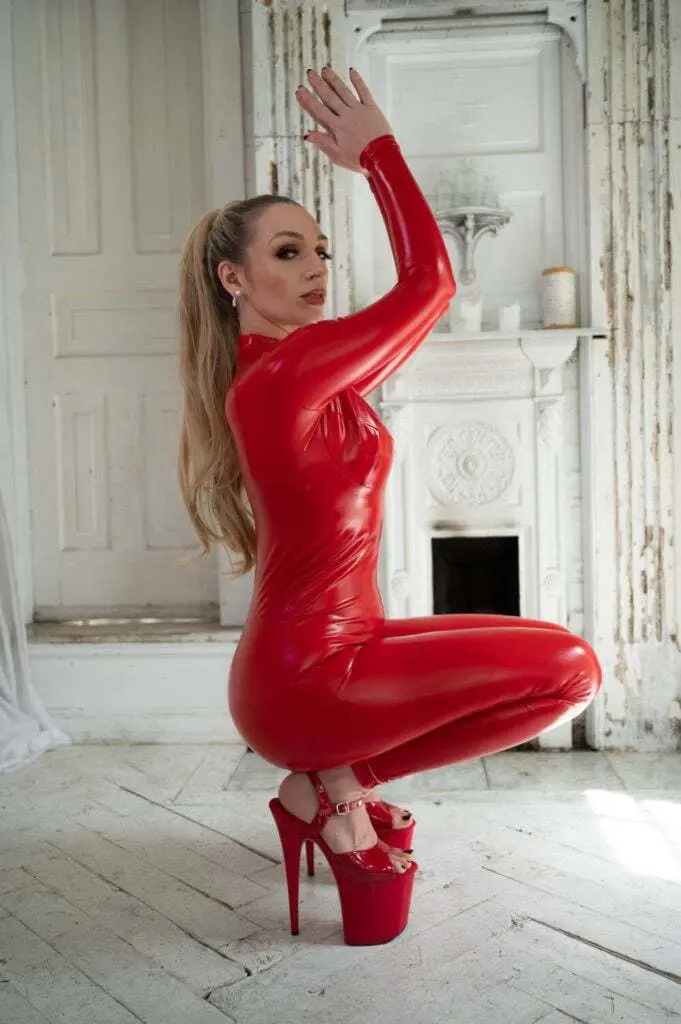 How to Schedule your Session
In order to schedule with me I ask that you complete my contact form. If you are uncomfortable sending that information over that medium, you are welcome to email me. Please be discreet and respectful in your initial contact.
After you have completed my requirements, you will have access to my scheduling calendar. Once we have scheduled I will expect you to confirm your session 3 hours before the start time, only then will you get directions.
First Time with a Professional?
No need to fear, it is completely normal to be nervous. If you have any questions feel free to ask. Please read this entire page as it goes over what to expect during the booking process and an appointment. To set some basic rules, show up clean and on time. When you arrive I will expect you to place your tribute down discreetly and remove your shoes at the very beginning. I like to negotiation in person and I think it helps to break the ice. You are welcome to bring notes, I also have print out and PDF negotiation sheets available.
If you have any toys, clothes or gear you enjoy, bring them! If there is an activity you are interested in, please do some prep for it. I ask my submissives to arrive and dressed in normal street clothes for discretion purposes. If you have additional questions, please read over my FAQ, About Me and my Sessions pages.
For Returning Devotees
If you have already met me, there is no need to fill out my contact form again unless your contact info is completely different and you think there is a chance I won't recognize it. To schedule, you may contact me directly.
Session Protocol
Dungeon Rules
1. Whatever Mistress says, goes.
2. Do not talk about about tributes.
3. The default safeword is "Red".
4. No drugs, No smoking, No weapons. (Pocket knives, etc are okay.)
5. You Break It, You Replace It.
6. Discretion is paramount.
7. Remove your shoes upon entering the dungeon.
8. Ask before touching anyone. (Consent is important.)
Seattle Mistress Ruby's Hard Limits
No sex
No animals
Nothing that permanently injures or harms you nor anyone else
Nothing that encourages or promotes harm against anyone else
No involvement, directly or indirectly of anyone against their will
No roman showers
Confirming Your Session is Required
Please confirm your appointment 3 hours before we are supposed to meet, I will expect you to initiate the confirmation by reaching out to me.
You must contact me to confirm session only then will you receive directions.
If you don't confirm 3 hours in advance the day of our session (unless pre-discussed) you have cancelled and my same day cancellation policy applies to you.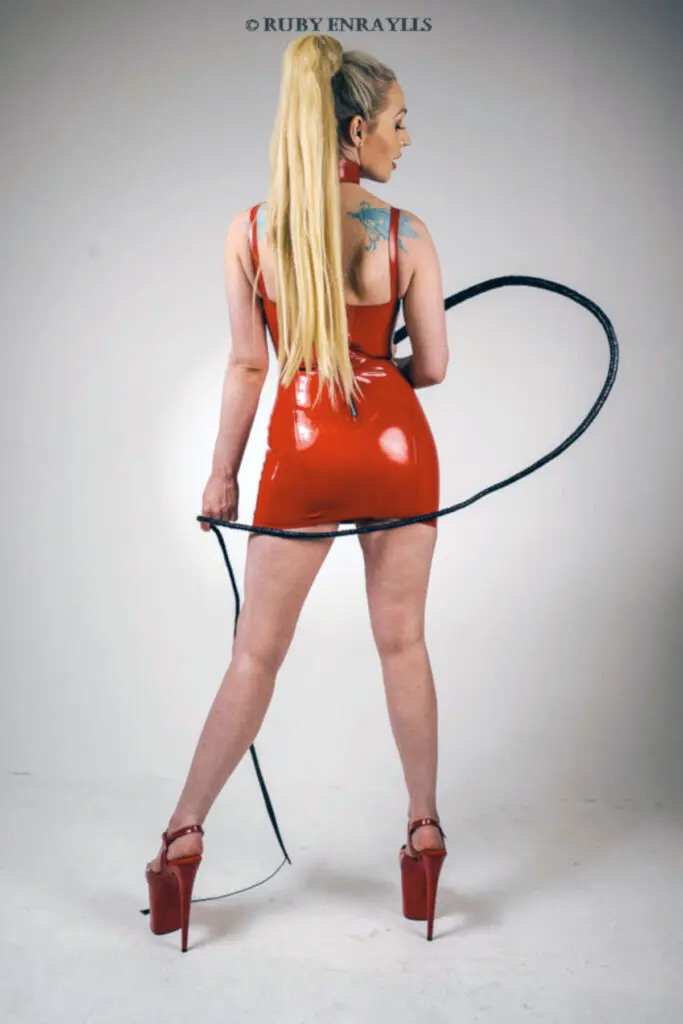 Cancellation Policy
I do not typically ask for deposits unless the session is going to take the majority of my day, will require a lot of planning/coordination or you give me a reason to think you may be wasting my time.
If I ask you for a deposit, it is non refundable unless I have to cancel on you.
My cancellation policy is similarly strict- If you no show me you will not be given another chance. If you cancel with less than 72 hours notice, I will expect you to partially or fully cover the time you had reserved, depending on how late you canceled. If you repeatedly cancel, I will not reschedule with you unless you cover the time you booked and put a deposit towards any future sessions.
Screening is Mandatory
Some form of screening is mandatory, period. Every sex worker, Mistress, etc will screen you. (Certainly this Seattle Mistress is not going to see you without screening.) It is simpler to expect it and for you to research us. I screen because it provides me with some degree of certainty that you are genuine in your intent and it shows me are invested. If nothing else it is an exercise in your submission to me. It is most expedient and easiest to follow the methods outlined in my Application Form.
Privacy Policy
In the BDSM community we have a joke, it goes "What's the first rule of Fight Club?" This joke relates to privacy. It is taken to mean, if you meet someone outside of a BDSM event you act as though you don't know them. "The First Rule of Fight Club is Don't Talk about Fight Club." It's as if it never happened. That's my hope for how I we can handle privacy surrounding our interactions.
I take privacy very seriously, any information you give me will not be shared without your consent. All methods of communication are all encrypted for the purposes of privacy, including my form with the exception of phone/texting but you can use encrypted apps and my number is the same there. I am serious about how I conduct myself and I don't have time to interfere with your life, nor do I care enough to. Privacy is a rare commodity in our current digital age and I want mine respected just as much as you want yours respected. It's a mutual thing. This is all just an exercise in trust building.
Session Instructions
It's completely natural to be nervous or even anxious but don't worry. We've all been there. You've taken a big step by exploring this far. It's important for you to know that I'm not actually evil and you'll be completely okay after this experience. My goal is to have you learn something about yourself and walk away feeling like you know yourself better and hopefully like you gained something you can bring to future interactions and relationships. Now down to the gritty details of how my process works…
Once you have submitted your contact form, I will respond and we'll settle on when works for both of us. Unless we've met before it won't be the same day, however it's very likely I will respond promptly to your message. I typically do not ask for deposits unless you are scheduling a longer session or give me a reason to believe that you are a timewaster.

When you arrive, please have your tribute in an envelope or gift. When you arrive place your tribute down discreetly after removing your shoes.
What you can expect from Seattle Mistress Ruby
Generally, I go into any play with any person by creating a tone of comfort and trust; I'm a very up front and forthcoming person in all aspects of my life, especially when play is concerned. I try to cultivate friendships and intimacy with everyone that I play with and I think it's extremely important to create a space where open (and sometime uncomfortable) communication is the standard. Typically, I do this by being an open communicator myself, maintaining a very non-judgmental outlook and by simply being genuine and honest. I don't consider meetings like this as an exception when it comes to the way that I prefer to interact with people, although I'm aware that many women in my position would disagree with me about that.
In short, I create comfortable space by being as direct and honest as possible while not stepping on toes. It also helps that I read people very well and I'm very empathetic so I can easily relate to others. You can expect me to be frank, understanding, compassionate and very attentive; While I often play the bitch, this experience is about mutual trust and enjoyment. I hope you enjoy your time with me and that you enjoy my version of the Seattle Mistress experience.
To read about my different play styles- Visit my femdom Sessions page
Directions to my Seattle Dungeon
Please keep in mind, I will not provide you with directions until after you have followed my protocol for confirmations.
I am located in a residential area of Seattle and it is very critical to be courteous of other people in the neighborhood. I highly value maintaining a good relationship with my neighbors so discretion, low impact and lack of disturbance are elements that are highly prized by me.
If you arrive early, do not sit in your car. There are plenty of businesses nearby for you to patronize them, I am happy to make recommendations. If you prefer a more interactive experience, there are lovely views to see if you choose to get some exercise.
When you approach, do not dawdle outside. Just come directly to my door. My instructions are very specific so make sure you read them carefully before leaving. Follow them precisely, I am not exact without due cause.
Arriving for Your Session
Once you arrive, I will greet you and I'll expect you to remove your shoes. I typically do not start sessions D/s roles, I think it is important to begin on equal footing, particularly if we have not met before. If you are nervous, I find that it is much easier to discuss limits, any triggers you may have, interests, background and any health issues in a neutral power setting. I am not like this with everyone, every interaction is different. your comfort is important and I do my best to anticipate what would help facilitate the most open interaction. This is an adventure and a journey, from here on out it is an organic and unique thing that cannot be laid down on paper. I hope that you will entrust yourself to me in servitude and submission.
Consent & Communication
My preferred title is Mistress, although you may call me Goddess if you prefer or Ma'am if the occasion so calls for it. Do not call me pet names. (Eg: Baby, sweetie, honey)
Do not touch me without asking first or unless you have gotten explicit permission prior.
I often play with non-verbal safewords, I find that words are often limiting for a wide variety of reasons (such as gags.) In this case I will hand you something you can use to indicate to me that you need to pause the scene for any reason or stop it altogether.
For verbal safewords I use the color system by default. "Red" being stop, "Yellow" being slow down/check in, "Green" being all good. You are more than welcome to default to this system. However, I respond to plain English as well and consider "no" or "stop" to always be honored unless explicitly discussed. For example, if you are wanting a CNC* scene and you say "no", I will check in with you unless we have discussed it prior to the scene.
CNC stands for Consensual Non Consent. An example would be a consensual scene where someone is pretend forced to do something against their will. Common usage in porn or erotica are blackmail, hypnosis or other intoxicants, bondage or other such coercion. The most important part of this type of play is that it is negotiated and consensual.
Thank you for your consideration.
-Seattle Mistress Ruby Enraylls