Hello, my pet.
Welcome to the website of Seattle Dominatrix Ruby Enraylls. Being the one who is always in control is taxing, isn't it? Sometimes you just need a beautiful, dominant woman to take charge. Imagine how good it would feel to leave all of your anxiety at the door as you step into my well equipped Seattle dungeon, knowing that for the next little while you are under my control. Sounds good doesn't it? You are here because you are looking to explore BDSM, meet a dominatrix and explore your kinky side. You are in just the right place, my sweet submissive. You crave someone you can surrender control to, who you can trust to control you in just the right ways. You long for a connection with a seductive and dominant woman that allows you to explore your deepest, darkest fantasies without fear of judgment. Well aren't you lucky that you found me?
It don't matter if it is your first time meeting a Dominatrix or your 100th, I welcome all into my dungeon of debauchery. Perhaps you have found your way to me because you have had a lot of experience with BDSM and you are looking for someone who can match your high experience level. Maybe it's your first time meeting a Dominatrix in Seattle and you're looking to have the most exquisite experience while you're here. Perhaps you have been wondering what it would be like to submit to me personally and you have many years of deliciously kinky experience. No matter your experience level, I welcome and enrapture all.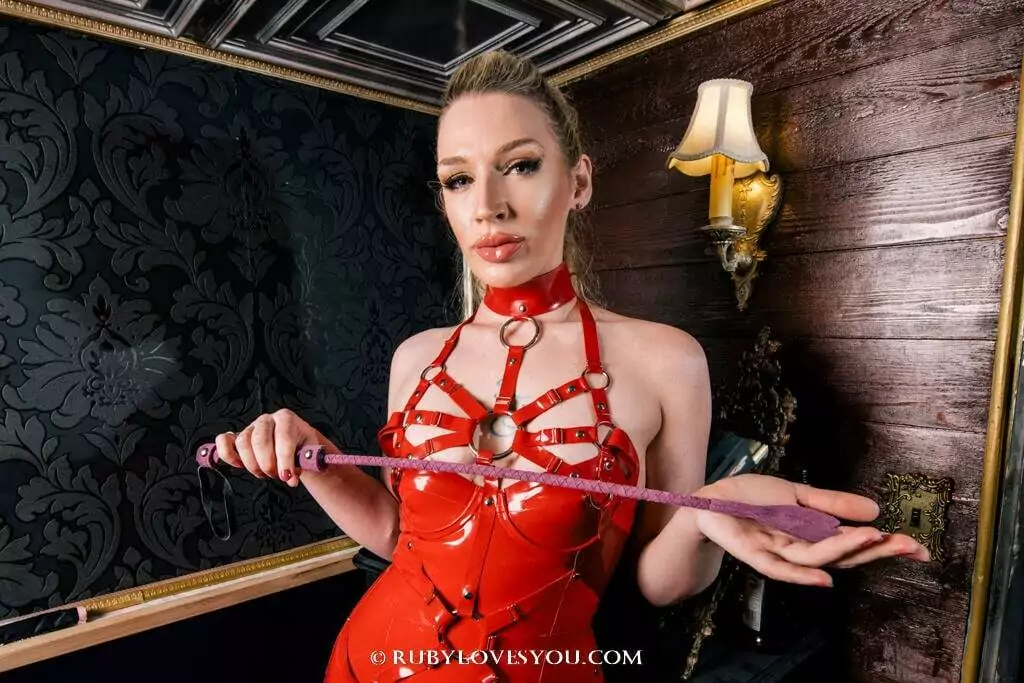 Surrender to Your Mistress
Can you imagine what it would feel like to leave all of your anxiety at the door as you step into my well-equipped Seattle dungeon? Knowing that for the next little while, you are under my control. Sounds good, doesn't it? BDSM and exploring with a skilled Dominatrix can be a transcendent experience if you allow it to be. However, be warned that actual BDSM play is not as it appears in Femdom porn videos. Although it can be a much, much better and more powerful experience.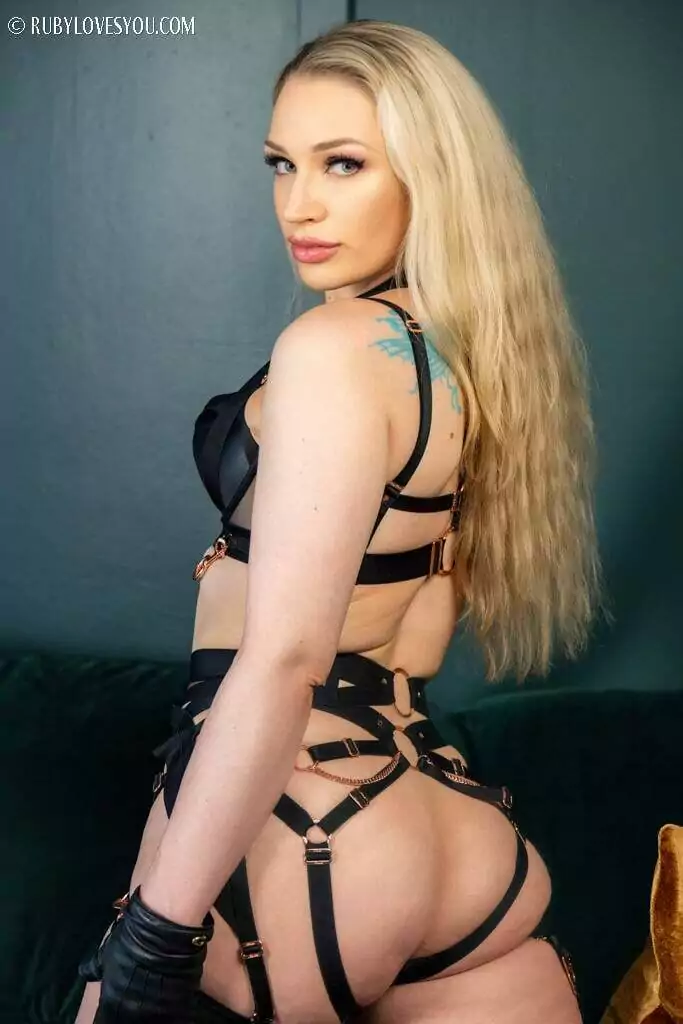 When scheduling an appointment, please ensure that you allow at least 24 hours of lead time before making your request. I am often quite busy, so I recommend booking as early as possible to secure your desired time and date.
To get an idea of what my sessions are like, please peruse my sessions page and the detailed subpages therein.
For information about booking and rates, kindly refer to my booking page. For all other inquiries, please consult my FAQ.
Contact Info for Seattle Mistress Ruby Enraylls
Email: Ruby@RubyLovesYou.com
Phone: 206-486-4960
Contact Page: Contact Info & Scheduling
Contact Form: Schedule Now and Submit to Me
Hours: Daily 8AM-10PM
For booking in Seattle and Online you can view my rates here. With options ranging from a single hour to a week and beyond. Dominatrix Ruby also offers slave training packages, which are bundled sessions which are at various frequencies and durations.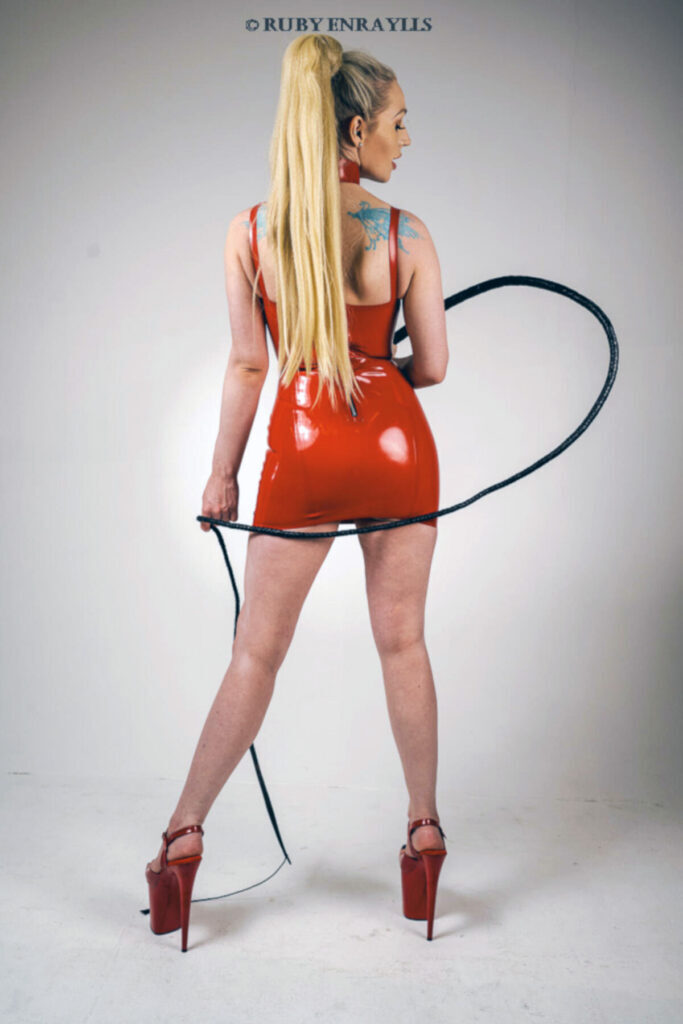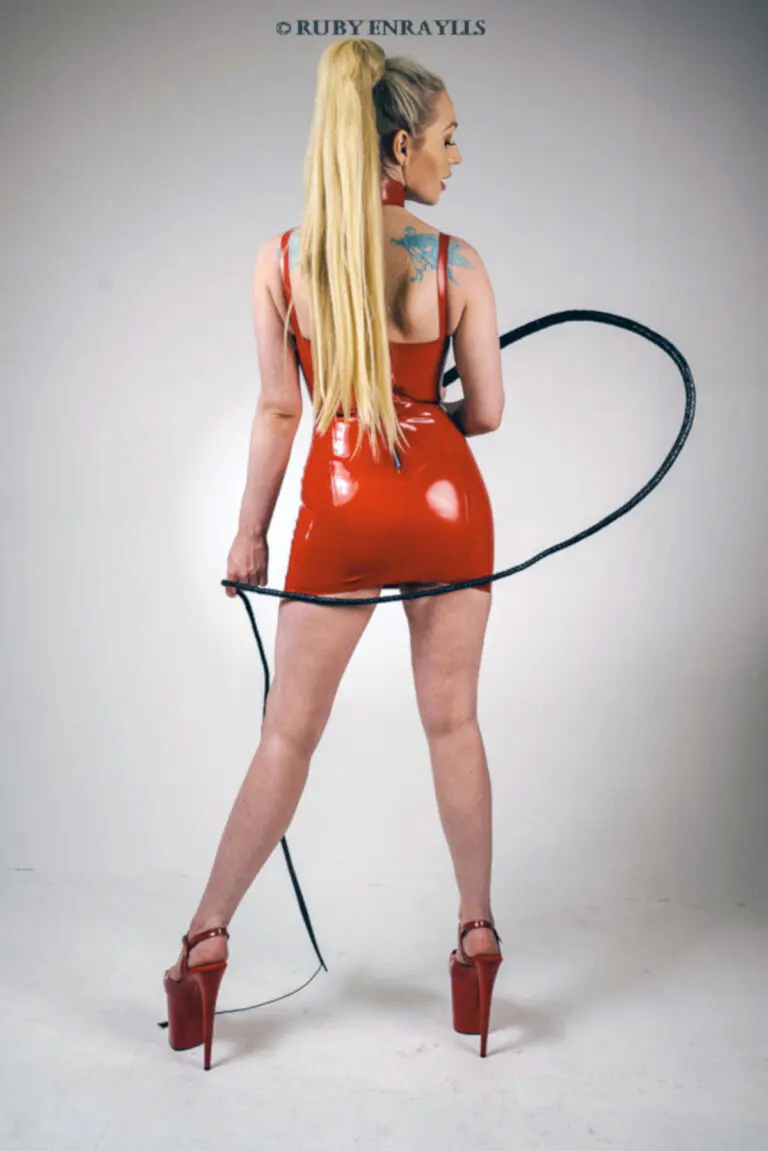 Gallery
First you may be enraptured by my beauty, so allow me to help you fall a little deeper under my mesmerizing spell and paint you a vivid picture of myself I stand tall at 5'9, my silky blonde tresses cascade down my shoulders extending to my low back and framing my hypnotic, ocean-blue eyes. Of course, when I slip into those devastatingly sharp high heels, my presence becomes even more commanding. You simply can't resist being captivated by my allure. Should you desire to indulge your senses, I invite you to explore my enticing gallery, where you can feast your eyes on my bewitching beauty. Prepare to become even more enthralled, if that were possible.

Seattle Dominatrix Ruby Enraylls has been a professional Dominatrix in Seattle since 2011, with her interests in BDSM and femdom beginning well before her career. Before she started her career as a dominatrix, she joined the local BDSM scene and frequented kinky clubs and attended BDSM classes. She is still an active member in the BDSM lifestyle community.
Outside of her kinky lifestyle, Mistress Ruby is a gamer who enjoys gardening, home projects, kinky crafts, fashion, web design, classical music, electronic music, and jazz. Some of her claims to fame are that she is a trained opera singer, was in the top guild on her server in WoW, ran a harm reduction-focused non-profit, and professionally handles explosives. Want to know even more about me?
I am the mysterious feminine creature you have always dreamed of in hazy, wandering, lustful daydreams: the overtly commanding schoolgirl or teacher in your class who made you weak at the knees; the deviant seductress who enraptured men in your favorite TV show and drove them to carry out her wicked whims. I am Dominatrix Ruby Enraylls. That is all to say: I am a professional and lifestyle dominatrix, and I am everything you can imagine and more.
Being a Seattle Dominatrix is a huge part of my life, and I relish indulging in every second of it. I believe that power exchange is extremely erotic and powerful, making it my favorite aspect of BDSM play. Giving control to a Dominant can be incorporated into various forms of play, such as bondage, humiliation, denial, or role play. Surrendering control involves trust and connection and should not be taken lightly. Therefore, I invite you to explore my presence to your heart's content and absorb it all. Discovering the right Seattle Mistress for you is crucial to having a positive experience, whether you are highly experienced or a novice. The perfect fit can make all the difference. So, be a good little pet and conduct your research diligently.
What to anticipate from the dominatrix Ruby Enraylls' femdom sessions

When I open the door, you will be greeted by a tall, ethereal blonde Mistress with piercing green eyes. I will observe and analyze your every move without judgment or prejudice. I will invite you into my realm, our eyes locking in a moment of understanding. A unique sensation will begin to stir within you as you stand in my presence. Suddenly, it will dawn on you. You will realize that you have found solace at my feet.
I firmly believe that BDSM scenes encompass more than just physical sensations. Without connection and the exploration of mental domination and submission, one would be missing out on at least half of the experience.
Mistress Ruby Enraylls is recognized as the most esteemed Seattle Dominatrix and Kink Specialist, providing exceptional bespoke femdom and BDSM sessions in the region. With years of experience and a profound understanding of the psychology of submission, Mistress Ruby has perfected the art of creating immersive and transformative experiences for her clients.
In our sessions, I am myself, and my goal is to make you better for having known me. Sometimes, this means pushing you in unexpected ways, and that means you need to put yourself in my hands completely. I will expect you to communicate clearly with me and trust me. In my mind, a scene is created by two people, and we have to rely on each other. To me, this is not just about being a cruel, harsh mistress; this is about connecting on another level too, and I revel in that. I hope you will too.
When you arrive, it is my hope that you will leave your responsibilities, worries, fears, anxieties, troubles, issues, problems, trauma, etc. at the door, along with your shoes, so that we can both see each other clearly. When we see each other clearly, we can explore that and go deeper than the superficial.
Every professional dominatrix has a specialty; I'm no exception, I suppose. I tend to hyperfocus on a skill for an extended period of time and then add it to my repertoire once it has been polished. Of course, I have many skills, talents, and toys in my collection. I enjoy taking an idea, bringing it to life, and building a strong dynamic with my submissive partner.
One of my favorite things is truly being able to pluck a scene from my imagination or yours, or create it on the fly. Because I have such a curated collection and skillset, I can craft experiences for many different experience levels and interests. As such, I rarely scene outside of my own space unless it's for something specific. I take great pride in my craft as a Dominatrix, and I'm always looking to create something new, fantastic, or just plain kinky. Bring me your ideas, no matter how wild, weird, simple, or intricate. Let's turn your kink dreams into reality.

Every interaction I have with every one of my playmates is different and curated. I think that it's natural to be curious about what a session with a dominatrix will be like, but the experience of playing with a skilled professional Dominatrix is unlike any other. If you have experience in the local Seattle BDSM community, you have a closer idea of what to expect.
I am a highly skilled and experienced Dominatrix, and I have so many skills that make me an amalgamation of eroticism and expertise. The only way to know for sure what your individual experience will be like is to take the plunge.
My play style as a professional dominatrix and a lifestyle mistress varies, so please keep that in mind. Each of my sessions is tailored to the individual and varies based on the energy and our dynamic. It is my goal that our dynamic grows stronger with time. My sessions range from Sensual Femdom to Classical Dominatrix session or are simply Fetish focused. I deeply enjoy playing with many styles of bondage ranging from rope to leather to latex mummification. Erotic humiliation, erotic hypnosis, chastity, Strap-on, feminization, sissy training, medfet, foot fetish, and tickling are all interests of mine. However, that is not a comprehensive list, and I highly encourage you to explore my website, specifically my interests page.
Step into Mistress Ruby's Seattle Dungeon and allow yourself to be captivated by her dominant presence. She will leave an indelible mark on your soul, forever igniting the fire within you to brave new heights of pleasure and submission. So, surrender yourself to the enigmatic world of Mistress Ruby Enraylls and experience the ultimate release of your deepest desires.