I am Mistress Ruby, a Seattle Dominatrix and Lifestyle Femdom Mistress. Welcome to my digital den of debauchery.
If you are not 18 years old or older, this website is not for you. Kindly leave.
Now let's get comfortable. You spend an awful lot of time in control, why don't you allow me to take away some of the stress of constantly being on guard and having to make decisions. I am an exquisite professional Seattle dominatrix with well over a decade of experience, I can push all your buttons and keep all your secrets effortlessly. You may first notice my stunning beauty but you'll soon notice my sharp wit, sense of humor and the way that I mysteriously put you at ease. Have you ever been so comfortable and enraptured that you confessed all of your darkest desires? Prepare yourself to be dazzled get ready for true surrender to a powerful and seductive Mistress.
You seek an authentic connection with a dominant woman; A powerful seductress who will captivate you and draw you into her all encompassing world of fantasy, BDSM, fetish exploration and domination. You crave a dominant/submissive relationship where you can explore without judgement and discover a new part of yourself. Maybe even a new way of experiencing the world.
Perhaps you have experience with BDSM or maybe you have only had fantasies (I invite you to explore my fantasy page to expand your mind . For extra credit, visit my interests page and see if my proclivities strike a tune with you nd inspire more daydreams of dominant women and BDSM.)
No matter what brings you to me, it would be my pleasure to encourage your exploration of domination and the erotic underworld.
I implore you to look within yourself.
What is holding you back from taking a step further from simply wondering "what if"?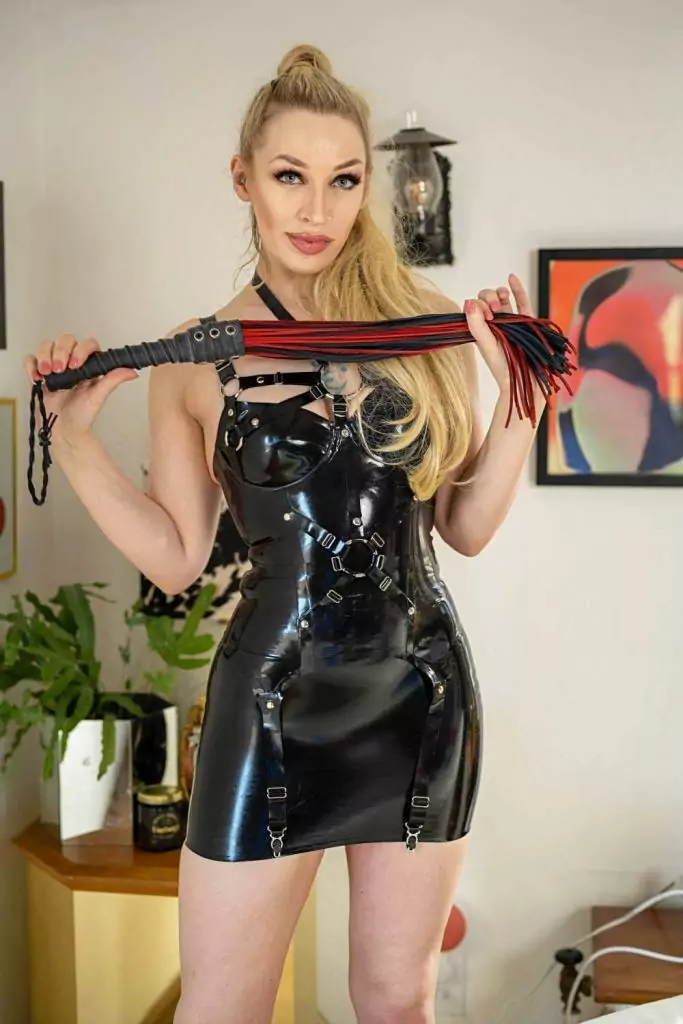 Being a Dominatrix is a huge part of my life and I relish every second of it. I think that power exchange is extremely erotic and a very powerful thing to play with, it can be a part of so many different kinds of play. Giving over control involves trust and connection so I invite you to explore my presence to your heart's content and take in all. Finding the right Mistress for you is critical to having a good experience, whether you are very experienced or it's your first time.
Many Mistresses and Dommes have a specialty, I tend to hyper focus on a skill for an extended period of time and then add that to my repertoire. I enjoy being able to imagine a scene and curate it for many different experience levels and having a broad skill set and large toy collection is crucial to this. As such, I rarely scene outside of my own space unless it's for something specific. I take great pride in my craft as a Dominatrix and I am always looking to create something new, fantastic or just plain kinky. Bring me your ideas, no matter how wild, weird, simple or intricate. Let's make your kink dreams into a reality.
You may call me Mistress Ruby
Addressing your Mistress with the proper title is part of the fun, it shows respect and helps create part of the scene. There are many titles beyond Mistress or Domina and I'm sure we'll have fun finding what title fits us best. For now, you may call me Mistress Ruby, Dominatrix, Your Highness or Goddess. Which resonates with you?
Exploration is a curious thing, the more we find the more we long to know. BDSM and myself in particular are similar, we have so much to offer that it feels endless. The limit is merely your imagination.
I invite you to wander this website and see if I may be the right Dominatrix for you. Within these pages you can learn all about my history with BDSM, my interests, how to schedule with me and take a little tour of my Seattle dungeon (which is located a few minutes North of downtown and is very accessible, private and safe.)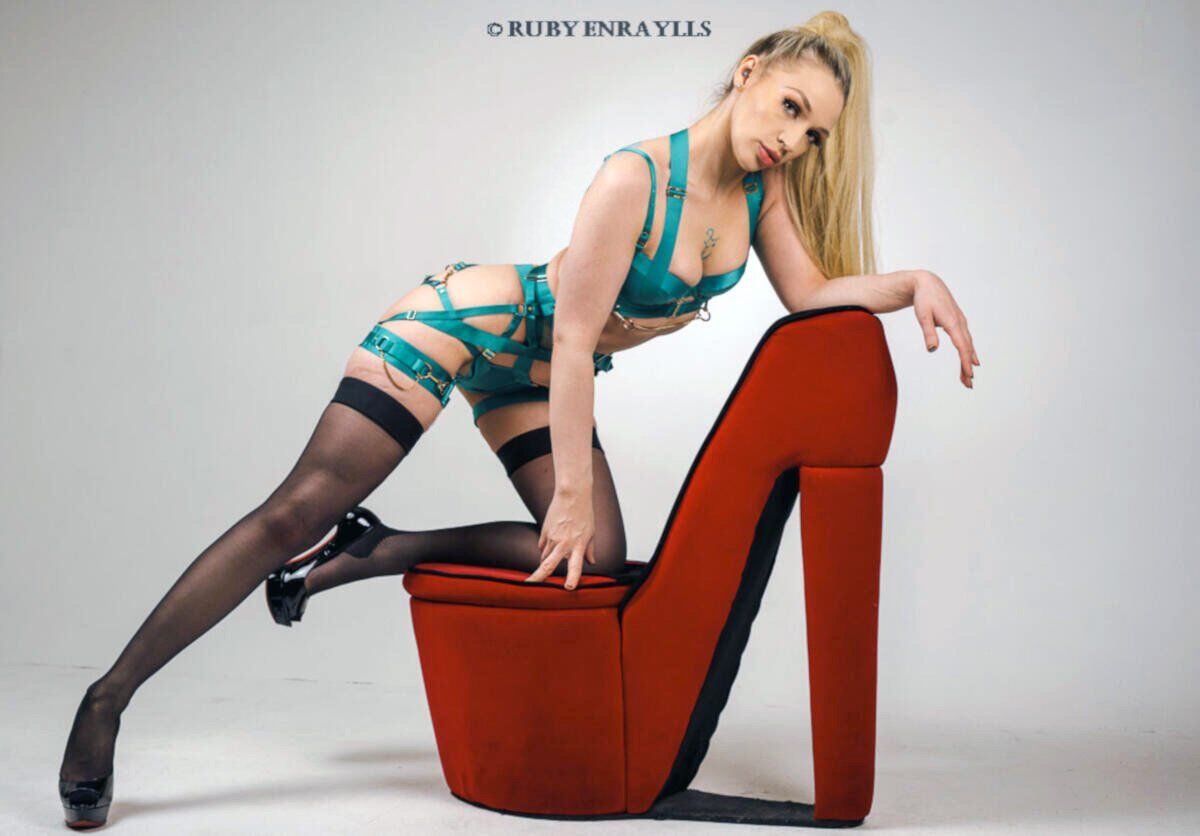 Contact Info, Hours for Mistress Ruby
Email: Ruby@RubyLovesYou.com
Phone: 206-486-4960
Contact Page: Contact Info & Scheduling
Contact Form: Schedule Now and Submit to Me
Hours: Daily 8AM-10PM
In order to meet with me, I require you to complete my screening form. It is simple, straight forward and relatively painless. You may reach out via text or email first but you must complete the form as well. If you feel most comfortable relaying sensitive over email, that is just fine. Once you've completed my screening requirements, I will send you the passphrase that will give you access to use my scheduling calendar. You will be able to see my available hours and schedule directly there.
It's natural to be nervous but that is okay. Perhaps reading my little guide on what to expect from your first session with a seattle dominatrix will help ease your mind. Be sure to read my Frequently Asked Questions section as well, I'm sure you will find it informative.