I got into the art of feminization training, sissy training and crossdressing others at a young age by virtue of being curious. I wonder what your personal story is, care to tell Mistress? A little confession is always fun and freeing.
I believe there is a huge difference between someone who is looking for Feminization and someone who is looking to be a Sissy. Sometimes crossdressing can straddle the lines but it depends on the individual.
My Seattle Sissy Boutique Has…
Everything a good girl in training needs to look her best! Good thing too because it's time for your forced feminization makeover!
Make up for every skin tone (False lashes too)
Bras and Panties
Stockings and pantyhose
Heels ranging from size 8 to 16
Breast Inserts
Wigs of all natural colors
A limited range of of clothing sizes at this time
Stockings
Pantyhose
Costumes
Forced Feminization Sessions
You long to be the beautiful feminine version of yourself that hides just under the the surface. I can help you become your pretty perfect little self by dolling you up, teaching you to have a more feminine voice to make your voice higher pitched and sound more like you. Maybe we'll discuss more permanent things like breast augmentation as I guide you on your female journey. With my forced feminization sessions I'll teach you everything you need to know. All it takes is a step by step feminization regimen to achieve your ideal feminine version of yourself.
Sugar, spice and everything nice- That's what good girls are made of. Whether your desires be Pink, frilly, girly, feminine. or Slutty, Sulty and Deviant. With a little bit of care, make up, training, protocol you will be transformed into a feminine fantasy beyond your wildest dreams!
"A girl should be two things: classy and fabulous."
― Coco Chanel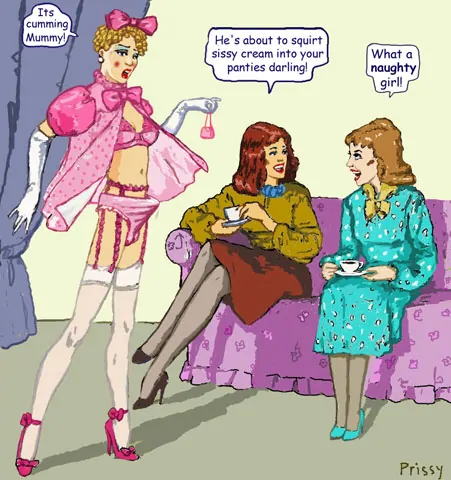 Crossdressing Sessions
It's time you explore your glam side and be a little fierce. In my Crossdressing sessions you get to be as fabulous as you've always wanted to be, heels, makeup, nails, clothes, stockings, the works!
As you can tell from my photos I am a Queen without parallel, although my photos do not do me justice. I am very feminine, highly skilled in the arts of make up application, cosmetics application, hair styling, costuming, drag make up, corsetry, stage make up, video make up and the like. I even did make up for Trans girls in porn for a while and make up for theater! Needless to say, I am well versed. I think all girls should pass on their knowledge and it would be my pleasure to teach you, my budding (or not so budding) femme daughter the arts of make up fabulous-ness! I provide in depth lessons, trips to Sephora (where I am a platinum member,) custom videos, full make overs and everything in between!
I know, you don't think you're a pretty girl but we'll change that. You just need someone with a skilled hand and the right set of skills. Trust me, I've got a decade of skills and a Red Card at Sephora. I'll make you gorgeous, you won't even know what hit you babes. Just wait and see.
Sissy Training Sessions
It's so much fun being bad, isn't it? In my Sissy Training Sessions you're under my control. Whether you're experienced or not, as your new guiding Femme hand I would love to help you on your journey to be a little frilly slut for me. Tell me, are you more of a stockings, short dress and pumps kinda girl or a frills and lace sissy kinda girly girl? I can tell that you like pink things too don't you? It feels so good to put on panties and some stockings and heels, God forbid anyone takes pictures though.
Images taken from Prissy's Sissies