So, you're curious about BDSM, Kink, Fetish, learning how to play safely, effectively and well. I can help with that! Whether you're looking to top, bottom, switch, learn new skills or polish old ones I am always happy to share my knowledge. I have been a lifestyle kinkster for almost a decade and a professional Mistress for over a decade, so I have amassed some knowledge that I would be delighted to share. I think life is always a journey of collecting and sharing information.
My Credentials as a Seattle BDSM Educator
I teach what I am skilled at and what I know- I am always studying the world around me and my world comprises of human sexuality, the intricacies of motivation/drive, human psychology, anatomy, practical BDSM applications such as how to throw a whip and how to push someone without breaking them and any combination of the above. I'd like to think that I am a fairly unique BDSM educator because of my skill set, information base and interests. As an educator I bring all of my skills to the table and present them in a way that makes sense for the needs of the class/lesson and try to meet the student(s) at their skill and comfort level while being honest, genuine and informative.
Informational Speaking and Education
When speaking to others about BDSM, my primary focus is to create an environment where an openminded attitude and acceptance can flourish. I think it's important to challenger preconceived notions and personal biases, my teaching style aims to do this while being respectful and courteous. There are a lot of misconceptions about BDSM and how people treat each other in a healthy BDSM relationship (even in ones where people play fairly hard) and it is my personal goal to break down negative archetypes. I want to challenge people to think of those who practice BDSM in new and positive ways without it being a confrontation.
Private BDSM Lessons and Classes
When teaching privately I am happy to teach one on one, in small groups or everything in between. I have even done Bachelorette parties! My goal here is to create a happy, safe and fun environment wherein you feel like you can try new things without feeling pressured. Think of it as just stepping outside your comfort zone rather than being shoved. The important part is that you end up with good, real information that helps you be safe and skillful in your play! As hot as 50 Shades and porn websites are they are often not an accurate representation of BDSM or BDSM relationships. There is a lot of negotiation (verbal and otherwise) that has to go on in order to make sure that everyone is participating is having a good time. I can show you how to make all the magic happen.
Specifically, with domination there is a very fine line between breaking limits and pushing them, I can teach you the nuances of how to navigate these complexities. If you want to do "everything you want" you have to find a play partner who has the same interests, finding a good play partner is all about figuring out how to carry out these negotiations. If you just force your desires on to someone, that is bordering on assault or even abuse (which is NOT BDSM.) BDSM is a very pure form of energy exchange in the regard that you are often pushing people to do things that are physically, mentally and emotionally difficult. The role of being dominant is NOT something to be taken lightly and it requires a certain level of commitment to the submissive person that you will help put them back together after playing with them.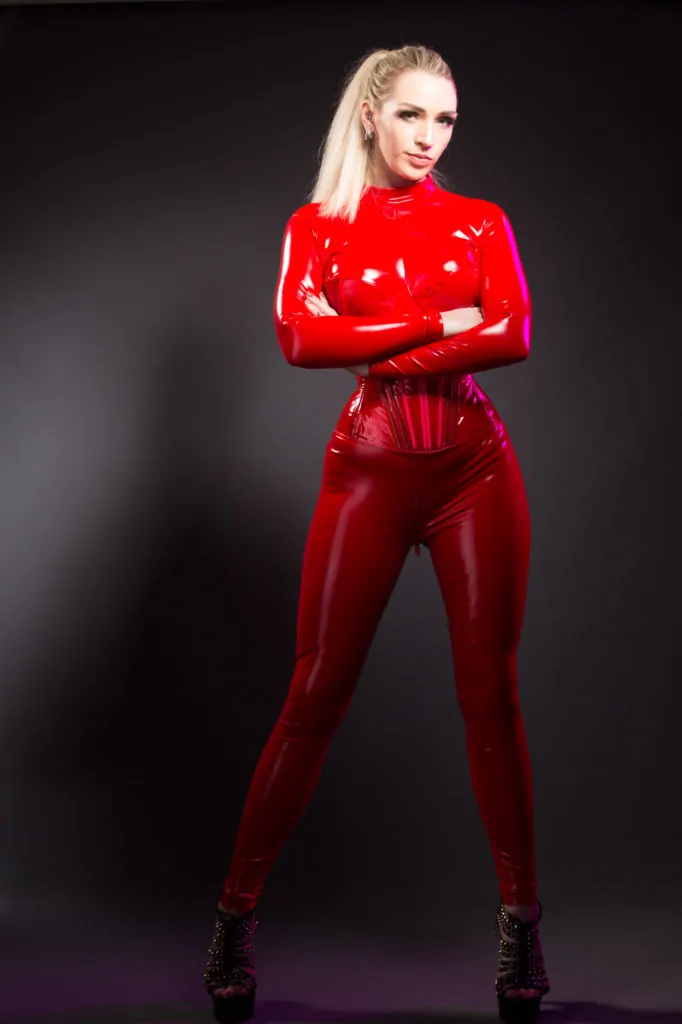 Are you interested in hiring me to teach a private class, BDSM lesson or for other educational purposes? Feel free to contact me.
I offer lessons to couples, men, women, and I happily offer educational resources to schools and publications.