Your Sensual Femdom in Seattle- Exploratory kink at my hands, for those who crave a woman to call Mistress without fear of the harsh or scary "dungeon" vibe; Your Very Own Sensual Dominatrix.

You crave erotic exploration but a traditional dungeon experience with whips, chains and pain seems… Intimidating. You want to be a good submissive, you want to serve and please your Mistress but you want an experience that leans more gentle and seductive than harsh. You want to be seduced and hypnotized by the erotic power of Femdom and then give in to your hedonistic desires. A Sensual Femdom Mistress seems perfect, doesn't she? You have fantasized about how good submission feels, how good it feels to please and obey your Femdom Mistress. Perhaps you could explore even deeper with the right woman.

BDSM isn't all pain, it is so much more. When you are under my control it's about uncovering all your desires and plunging into the depths of your obedience and subservience to me. It feels so good to be obedient, that's the point. Pleasure. Giving in and letting me take control, opening your mind and body to new experiences.
Sometimes I seduce control away from you, break down your defenses. Leave you helpless and whimpering.
Other times you are so susceptible to my control that you easily fall into line instantly. Perhaps you are under my spell or I've charmed you. You will have to explore further to find out.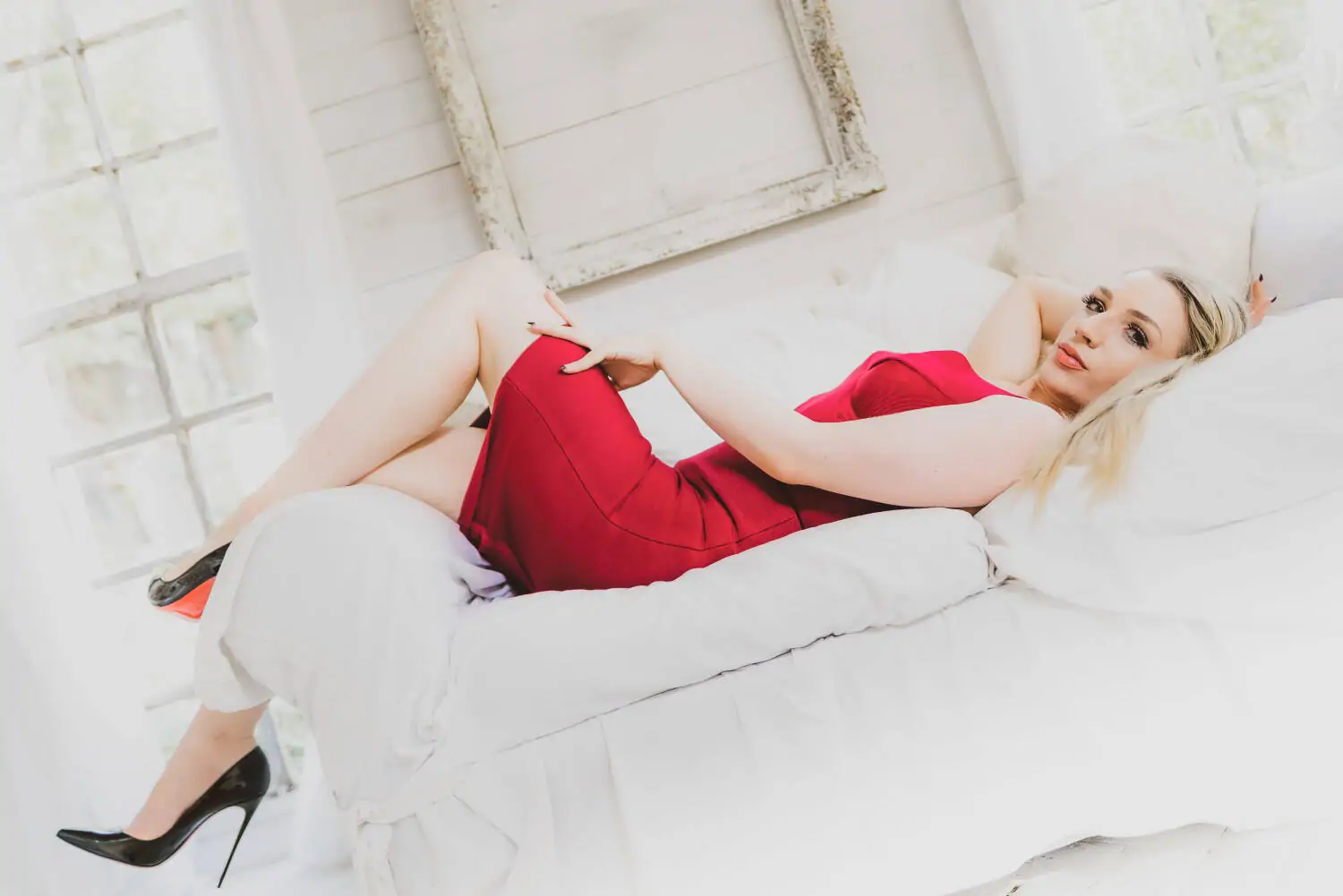 Can you picture yourself submitting to me? Being under my Seductive Spell?
Imagine being at the mercy of a seductive Femdom Mistress who makes you a little nervous but so excited that you can't help but comply. Your Dominant Goddess will have you wrapped around her finger in absolutely no time at all. Begging for the sweetest kind of erotic mercy.

Can you picture yourself so enthralled by the power of a truly dominant woman who knows who to use her femininity that you surrender all control? I bet you've had moments of it.

Put yourself in my capable hands and allow me to guide you. I'll help you figure out exactly how you much you can handle, while maintaining a comfortable balance of sexy and kinky. There's always a balance in BDSM between pleasure and pain but sometimes you're kinky and just not completely into the whole pain idea and that's totally okay. (That doesn't mean you're not kinky.)
From the sensual femdom approach, I make a point of connecting with my play partner and really getting to the core of what drives their interest in submitting to me as their dominatrix. Pushing buttons is key and it's so psychological. I believe that kink does not have to be a strict protocol related event or that I have to be a cold, hard, bitch in order to get you to do what I want. In fact, I think I can control completely you with a simple look or a sultry command.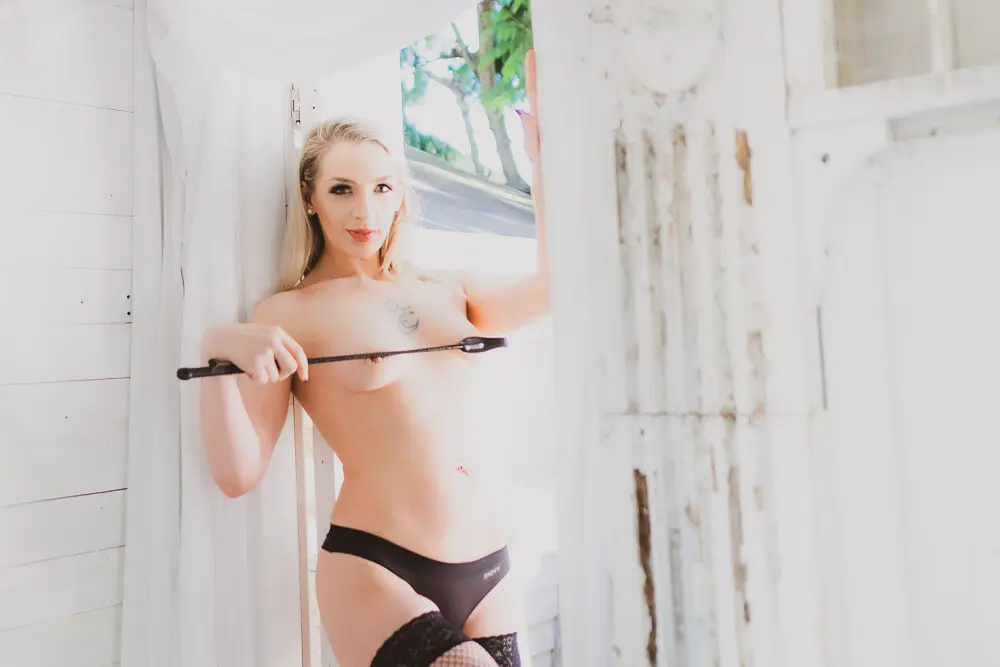 Some Kinky Ideas
Looking to explore more? Check out my fantasy page and my interests page.
Bound to be Sensual
As I glide my ropes slowly and seductively across your skin, I rope you into intimate and revealing positions. Close your eyes and let your inhibitions fade away. Experience the sensation of surrender and absolute trust as you immerse yourself in the ancient art of Shibari, a form of expression that combines aesthetic beauty and sensual exploration. Let yourself be carried away by the silent communication between the rigger and the model, where each tie and every movement tells a unique and personal story.
As you delve into the world of Shibari, you will discover that the ropes are not just physical tools but also symbols of connection and trust between two individuals. An intimate dance unfolds, fostering emotional communication and mutual consent.
In each Shibari session, a safe and respectful space is created, where open communication is encouraged and clear boundaries are established. It is an art rooted in consent and mutual respect, and it is recommended to seek the guidance of an experienced rigger to ensure the safety and well-being of all involved.
Allow Shibari to awaken your senses and transport you to a world of deep connection and authenticity. Discover the beauty and liberation of being captured by the ropes and surrendering to the transformative experience of Shibari.
Sensual Femdom Exploration
Have you ever wondered what something feels like or how you respond to a particular sensation? The flick of a feather across your skin, the gliding of nails against your neck… These sensory experiences can awaken a whirlwind of unique emotions and sensations in each individual. Some may find the tickle of a feather as gentle as a whisper in the breeze, while others may perceive it as a storm of intense sensations. Similarly, the delicate touch of nails can evoke a pleasurable shiver for some, while for others it may be an uncomfortable experience. Each of us has our own preferences and reactions to different stimuli. Discovering how you feel in response to these sensations is a fascinating journey of self-exploration. So, are you ready to uncover your own sensory responses?
Erotic Foot Worship
Have you ever wondered about the beauty of feet when they twist, toes forming an elegant curve? Do you feel that wonderful sensation when you delicately kiss a perfectly manicured toe? It's a sensory awakening, a tactile exploration that sparks a passionate fascination for this often overlooked part of the human body. Feet can be incredibly alluring, their shapes, textures, and movements captivating us, transporting us to a sensual frenzy. Whether you are fascinated by their aesthetics or succumb to their enchanting touch, feet have the power to ignite an unparalleled passion.
Erotic Hypnosis
Have you ever wondered what it would be like to be unable to control your reactions simply by having a beautiful woman whispering a single word in your ear?
Sensual Domination
Prepare to be completely enslaved to my dominant presence, as I wield my power to explore the depths of your desires, unleashing an intoxicating symphony of sinful pleasure. Surrender your mind and body to the decadence that awaits, as I guide you through a world of tantalizing sensations and forbidden ecstasy.
Ready? Contact me now or read my home page for more information.