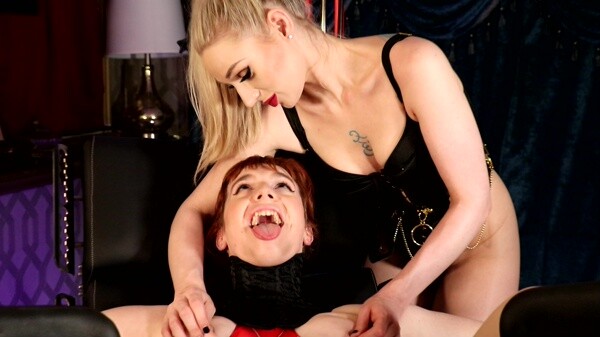 Awww… back for more abuse? I thought you would be.
You can't stay away can you?
I'll have you begging soon enough.
What do I have in store? That's for me to know and you to find out, worm.
Have you been a good boy? Are you deserving of a reward?
You're never deserving of a reward, are you?
I am going to make you eat your cum for me.
Your orgasams are mine and you're never allowed to cum without permission, are you?
If you have cum without permission, turn off this video and jjust walk away, with your hard-on in your hand.
Start stroking your pathetic little cock for me.
Think about all the things you wish I would do to you but never will.
Thinks you will never be worthy of.
Think about this ass and how desperately you want to bury your face in it.
Keep stroking.
But no cumming until I tell you to.
If you come before I tell you to, you have to send me a $100 gift card.
Think about how you want to worship this ass.
But it will never be for you.
Are you getting close? Well stop, then!
I want you begging and pleading.
Squeeze your balls to remind you that they belong to me.
I want you to last as long as possible, but I'm going to tease you to make it difficult.
I don't think you'll ever be worthy enough to be close to this body.
Did it make your life hard to be teased like that? Nice and hard?
Think about how I get fucked regularly and how you'll never be worthy of that.
Think about how we'd laugh at you because you're just a pathetic excuse for a man, aren't you?
Jerk your little baby dick for me.