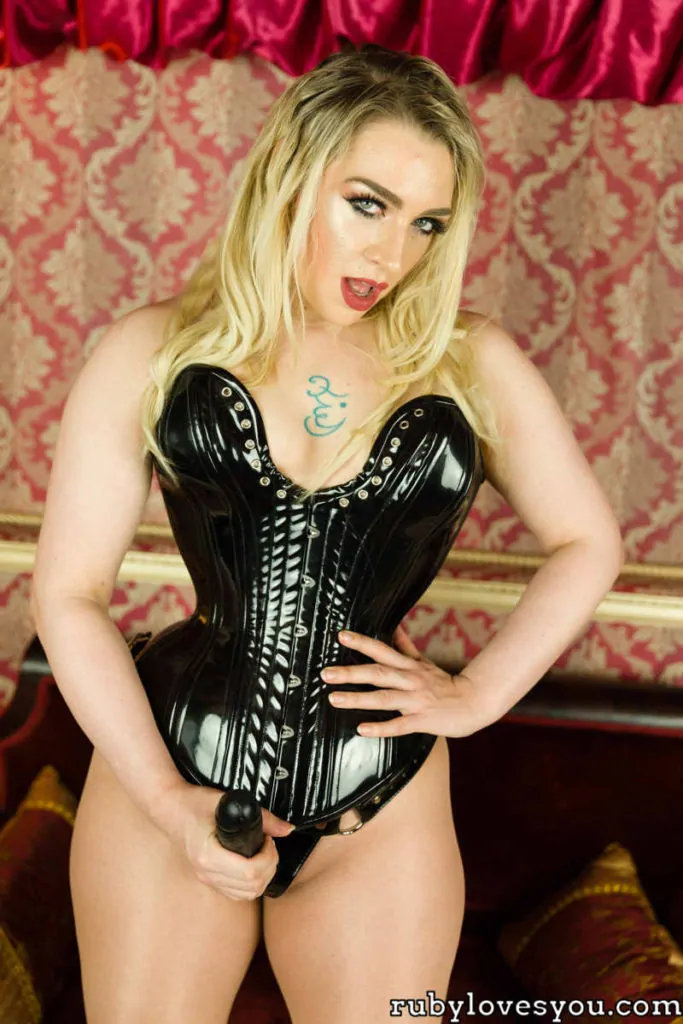 Corset training can be an excellent part of any feminization routine or a wonderful set of sissy tasks. If you want to make your body more feminine, it's a great way to do it without any big changes, so it's a great option for a man, sissy or casual player to explore. They can range from cheap to very pricey depending on your needs, budget and how fancy you want to be. That being said, you can often get what you need for your closet without breaking the bank.
I'm going to answer some basic questions that you may have about how to fit a corset, this is part one about picking a corset. I'm briefly touching on several other topics I'm going to cover later such as body types, corset styles and fabrics. If you would like an individual consultation about sizing any type of clothing or shoes or selecting make up based on your skin, please feel free to contact me. Moving along..
How do I measure for a corset?
You need to measure your natural waist size in order to size a corset. You can measure your natural waist size one inch above your belly button.
Once measured, always choose a corset 2-4 inches smaller than your natural waist to achieve the 'hourglass' effect. The amount you "size down" is how tight the corset will close and depending on your shape and the shape of the corset you should size accordingly. Always read size guides.
Some fashion corsets may not come with traditional sizing, in which case I would refer to my previous sizing guide.
Where is my waist?
Your waist is the smallest part of your abdomen. Usually one inch above your belly button but it varies on some people. Take a fabric tape measure and pull it somewhat right around your waist, where does it gather to? (When measuring don't cinch tightly, hold the tape loosely.) This also gives you information about your body shape. However, that is for a different post.
Can I use corsets designed for female bodies?
Yes! But they all fit differently. There is a simple over bust and under bust as far as length but there are also long line (for long torso which come in both under and over,) cinchers, waspies and corset belts. All in descending order of coverage.
You also want to pay attention to how much curve a corset has. Most "real" corsets have some kind of metal boning in them but fashion corsets which have the least support use plastic and are the most forgiving. A real corset will have corded laces or strings of some sort (like a shoe lace,) not generally ribbon or zippers as they will break easily with repeated lacing/zipping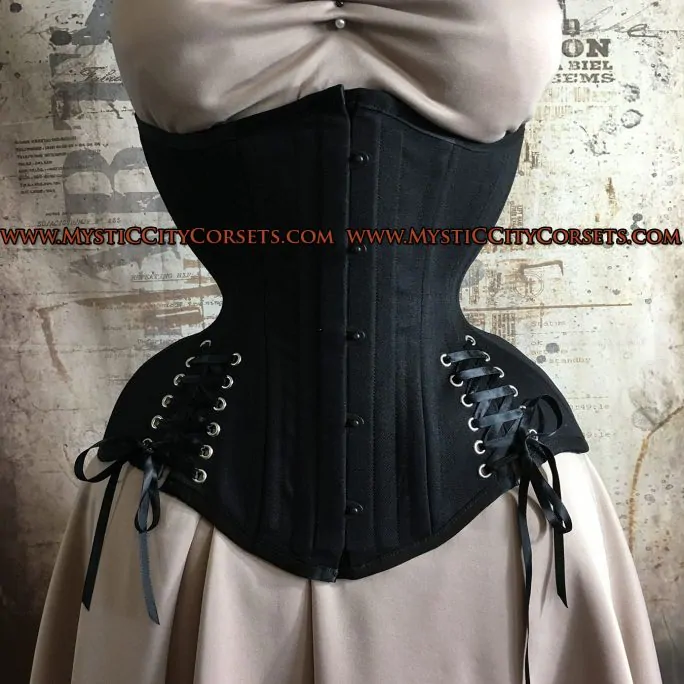 Product: Cotton Tight lacing Corset from Mystic City Corsets
A tight lacing or hourglass corset is more on extreme end and is usually not for beginners but is incredible for creating a perfect curve. Tight lacing is the technique used to create a well defined hourglass figure.
Another thing to think about is the type of fabric used. Is it mesh, leather, satin, cotton, brocade? They all wear, sit, fit and stretch differently.
For example, a mesh corset will breath more which is better for wearing under clothes but it is less usable for tighter lacing (waist reduction) and will break down faster. Alternatively, you could wear it over your clothes for an alternative look.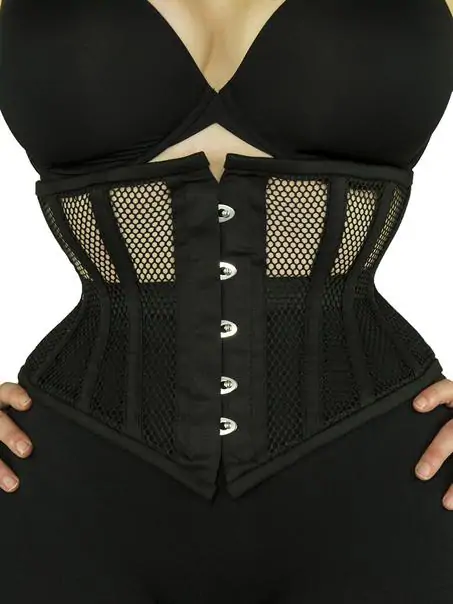 Product:
A satin corset looks prettier on the outside (and would make a great sissy corset) but may get lots of runs in the fabric or stain easily depending on the color. Satin, cotton and brocade tend to be fairly default when it comes to corsets. PVC, leather and latex are more speciality fabrics.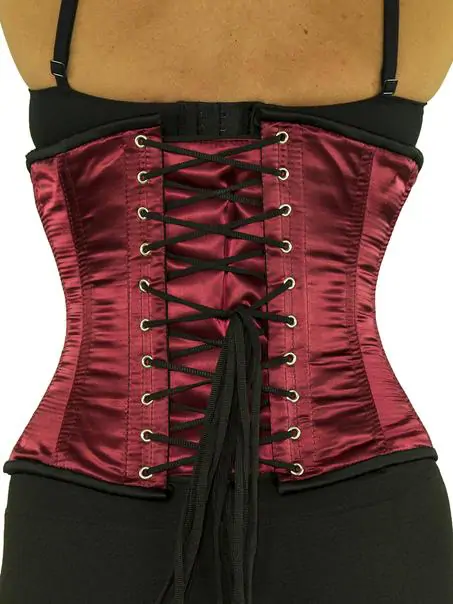 Product: Satin underbust corset from Orchard Corset
Will wearing a corset change the shape of my body?
Over time repeated and consistent wear of a corset can change your shape but such pursuits should be undertaken with caution. If you only wear a corset occasionally, your body will return back to its original shape once you remove your corset. If you desire to change your waist size through corset training, it requires dedication
References:
https://www.orchardcorset.com/pages/corset-sizing
https://www.rebelsmarket.com/blog/posts/types-of-corsets-how-to-wear-them
https://www.leaf.tv/9749781/does-your-body-go-back-to-normal-when-you-take-off-a-corset/