Nothing quite says submission like being at the foot of your Mistress.
There's something magical that happens when you're on your knees, on your back or sitting at my feet. Waiting for my command or my permission to touch, kiss or even just smell my feet. Their soft, perfect skin teasing you into stealing a caress without permission. But your could dare worship my feet without permission would you? You'll be surprised at how relaxing it is to let your mind go and indulge yourself completely, when my size nine and half feet press into your face finally. At long last. Our eyes lock and you feel compelled to obey your Goddess completely. You find yourself getting wrapped up in the sensuality and overt power there is to be had being at the feet of a powerful woman. My glossy gel manicured toe nails gliding over your skin will draw you in further and you won't find a single callous or rough spot. you'll find yourself getting lost and notice just how good it feels to submit to my feet.
My feet are size 9.5 or size 10, depending on the shoe. They are perfect for the experienced or newbie foot fetishist to discover how much they love to worship the perfect feet of a Goddess.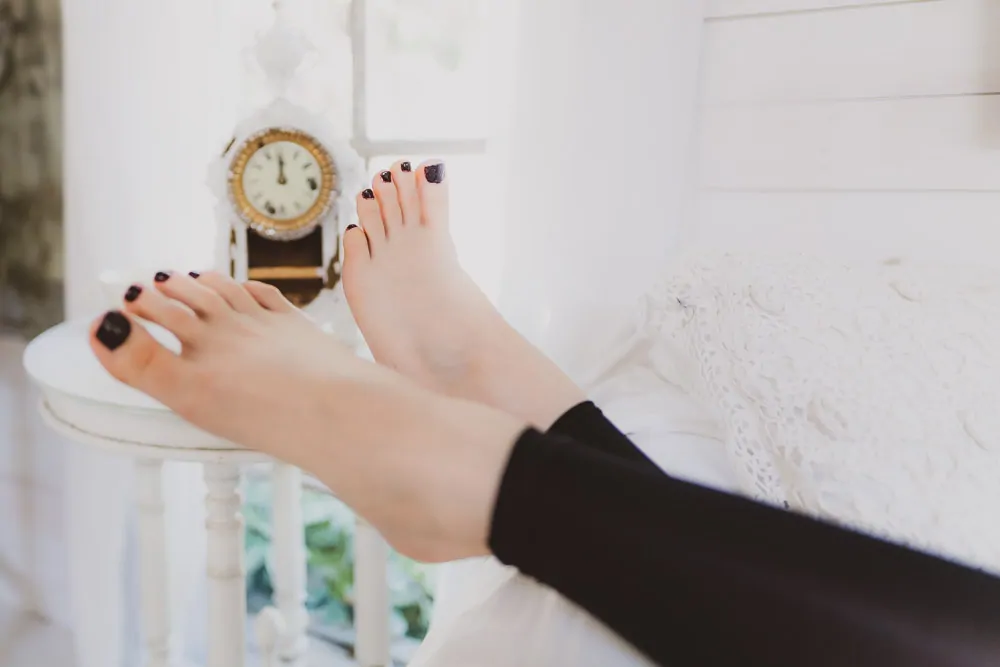 Seattle Foot Fetish and Foot Worship Sessions
Trampling
Foot Worship
Light Trampling
Foot Sniffing
Dirty Socks
Dirty Feet
Toe Sucking/Licking
Foot Cleaning
Pedicures
Kicking
Stepping On
Foot Kissing