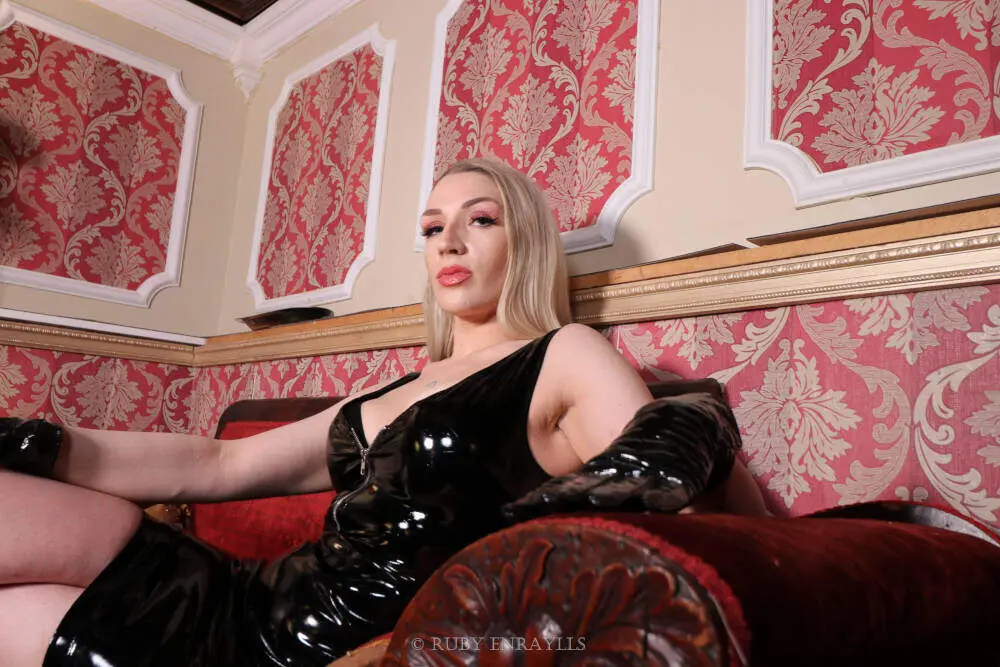 You are here because you want to earn my favour.
Of course the easiest way is to start by learning how to serve me and by learning all about me then contacting me to serve me.
How gracious and kind of me to give you the opportunity.
It's not every day I allow you to win a place in my stable.
I'm going to give you 5 easy tasks that will slowly over time build our bond.
1 – You must have a picture of me somewhere in your house or as a wallpaper on your device.
The idea is that I will be watching you all the time.
Partners do this all the time – I'm your mistress; it's one in the same.
2 – Five days a week, at least, you are to get down on all fours (or at least sit on the ground) and pray to me, or at least think of me, for five minutes.
Mornings are best, that's what my other slaves say.
3 – It's a punishment of sorts. You will write 20 lines daily.
For every mistake you make, add an extra 10 lines.
4 – You will be allowed only one orgasm per week. It must be while you are watching my videos.
You can have more if I give you explicit permission in a video.
But only once per video. No re-watching – that's cheating.
5 – I expect you to wear a collar for me.
It is a symbol of your bond to me.
What matters is that it has my name on it.
Watch this video multiple times so that you are sure you have got it all.
If you have questions, ask me.