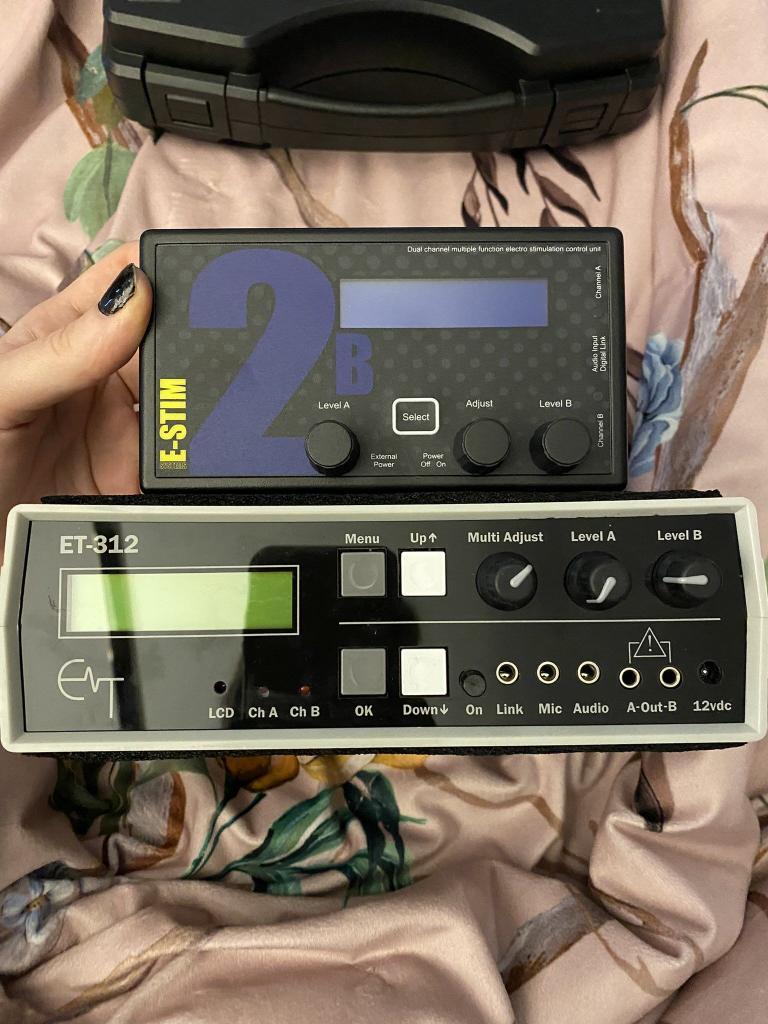 At long last, another gear update! This time… A shocking one. (So punny..) But seriously, I have added the now discontinued Erostek ET312B and the Estim 2B plus a large collection of addons. Everything from CBT, wartenberg wheels, sounds, probes, butt plugs, clips and more! Are you excited yet?
About the ET312B
Erostek is the king of Estim. Their ET312B has been produced since 1999 and has been beloved by kinksters, reproduced, tinkered with and it is a loss that they are no longer in production. If you have the opportunity to get your hands on one like I did, jump on it. With a little luck they may come back into production in some form but if you've wanted one, don't miss your chance. Erostek offers information and parts for current owners. So they are repairable and reliable.
About the 2B Power Pack
The 2B is the only power unit I have used that compares favorably to the venerable ET312B. The 2B's smaller form factor makes it a great portable that literally jumps to life when powered by the included AC adapter.
I highly recommend this power unit. Those of you who have been following us know this is the first power unit we've ever offered by another manufacturer. The 2B caught me by surprise – in a good way.
– Erostek.com
Does this mean the 2B is the new king on the electro scene? You'll have to be the judge.
Comment and tell me what your favorite estim power box and/or attachments are!