You've got an insatiable need to not be on top. That's cool, I don't like being told what to do. How about I call the shots tonight, honey? Sound like a fun roleplay? I think so. I've seen lots of inspo images on sites where the girlfriend comes in wearing a strapon and there's some seductive text. What kind of fantasy do you have?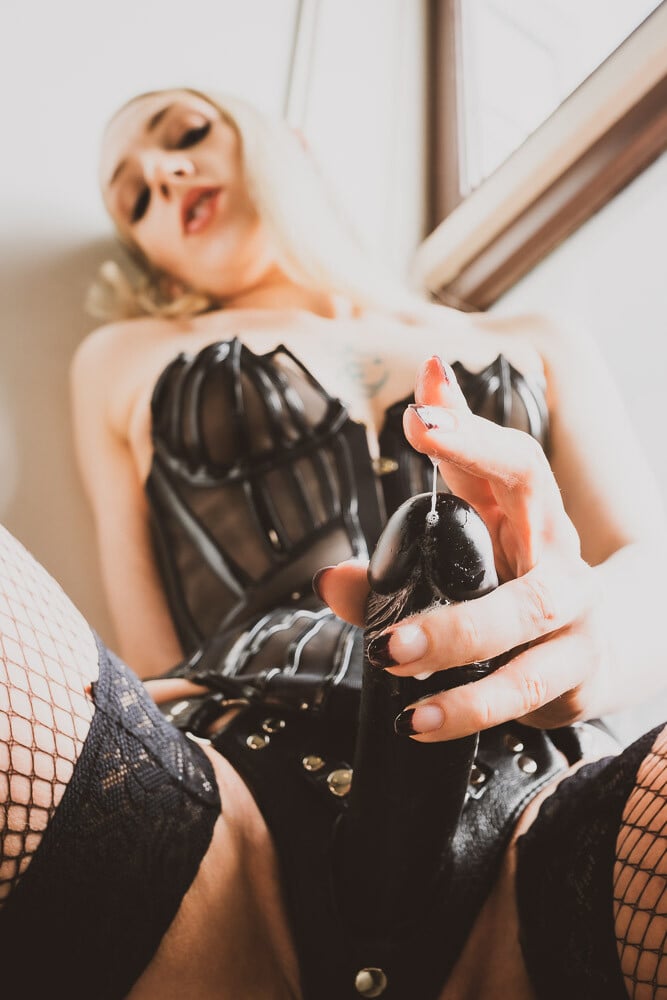 So Many Ways to Not Be on Top
What fantasies does this image conjure for YOU? Does my big strapon make you squirm in your seat? Does it make you feel hot? I know it makes you wish that I was your Seattle Strapon Mistress or perhaps your pegging Queen.
Are you experienced with such types of play or is it simply a fantasy? Either way, I'm sure this idea is very powerful. Powerful women with even more powerful tools make men fall under their spell, after all.
Have you thought about being fully feminized? Trained to be a little slut? That's a hot idea isn't it? Or perhaps I could just lure you to the dark side of exploration with my powers of seduction… Maybe we could play with chastity and denial too.
Some Flavors that Pair Well with Seattle strapon sessions
Chastity training
Cuckolding
Bi Training
Femdom Hypnosis
Erotic Hypnosis
Feminization
Sissy Training
Dress Up Play
Roleplay