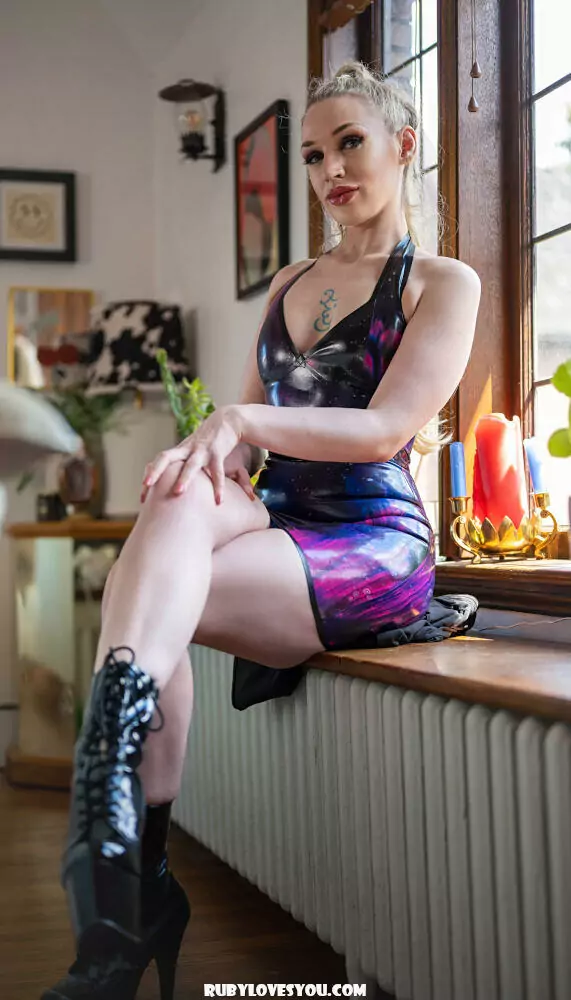 How do I find a dominatrix?
I am often asked the question "how do I meet a dominatrix?" or "how do I find a dominatrix near me?" Having my location obviously posted, I find these questions a little confusing. Why would someone ask me of all people to help find a Dominatrix near them? I've done several YouTube videos, one of which has over 5 million views, so it makes sense to ask me even if I'm just a Seattle Dominatrix.
Why meet a professional Dominatrix anyway?
There are many reasons why you should meet a professional Dominatrix over someone who is purely lifestyle, the number one reason being that we are professionals. Being professional means that:
We are highly skilled in the art of BDSM, very accepting and have a lot of experience. As such you are less likely to get hurt and more likely to have a great time.
We have awesome dungeons because we're more invested and our toy collections are very impressive. Why wouldn't we be the ideal BDSM date?
Most importantly.. We are No drama. When the scene ends, we aren't going to pull a Fatal Attraction on you. We want to keep this arrangement as relaxed and carefree as you do.
How do I find a dominatrix near me?
Well, that's why you're here isn't it? You have probably taken some missteps along the way, maybe you've fallen for a scam. Here is my order of preference to help you meet a dominatrix near you.
Use google. Terms like "dominatrix in Seattle", "local Dominatrix", "Seattle mistress", "dominatrix near me" or "seattle dominatrix". But replace Seattle with your city or state. You will find at least one website.
Browse Adult Ads. Sites like Eros or Tryst are great are pretty reputable.
Social media alone is Dodgy. Use social media to verify an ad or a website is real. If someone contacts you via social media, they are fake.
Do your own research. Research should mean connecting information you find. Make sure an Instagram profile is linked on a website. Check the age of that website on wayback machine to make sure it isn't a fake of another website. Reverse image search images.
Here are some tips. Google the name, number and email you find. What does it pull up? Does it match other information? Is it blank? If it all matches other information, she's probably legit.
Where do I not find a local Dominatrix?

Catfish love to pretend to be professional mistresses, they frequent the following and will approach you first. Remember, if it seems to go to be true, it probably is.
Fetish Dating Sites
Social Media (Instagram, Twitter, Facebook, Reddit)
Dominatrix Dating Sites
Messenger Apps (Snapchat, WhatsApp, Discord, Signal, Telegram)
Any Dating Site
Kink Specific Apps
A scammer will contact you first from these methods. They will message you a lot and it will seem ideal but there will be some red flags like they will have a payment method that goes to a man or will only take BTC. Use reverse Google image search on the photos they send. Always.
Now that we've gotten all of that out of the way..
How do I book a BDSM session with a Dominatrix?

Most Dominatrixes have websites. READ THEM. We have specific contact instructions and screening. Follow our rules and you will be rewarded. Typically we will ask you to contact us via our contact forms or email. Text is for those who know us and have established relationships or for last minute instructions. Calling without being given permission or instruction to do so will annoy us. Doing anything outside of our instructions that is more convenient for you than it is for us will annoy us. Think about how you would make a good impression for a first time job interview, you would not expect the other person to jump through hoops for you. Do not expect a Dominatrix to jump through hoops for you either. Approach with respect and be courteous. You do not have to go overboard but simple things like reading do's and don't beforehand can go a long way.
How do I make a good impression?
follow all her rules
Don't ask too many questions, particularly if they are already answered on her website.
Ask questions that are relevant and present yourself honestly.
Understand that time is money for everyone. Approaching a Mistress is all about respect. If your initial approach involves many asks, compensating for that shows that you are going the extra mile to be respectful.
Use the right method to contact her. Be it a booking form, professional email or otherwise.