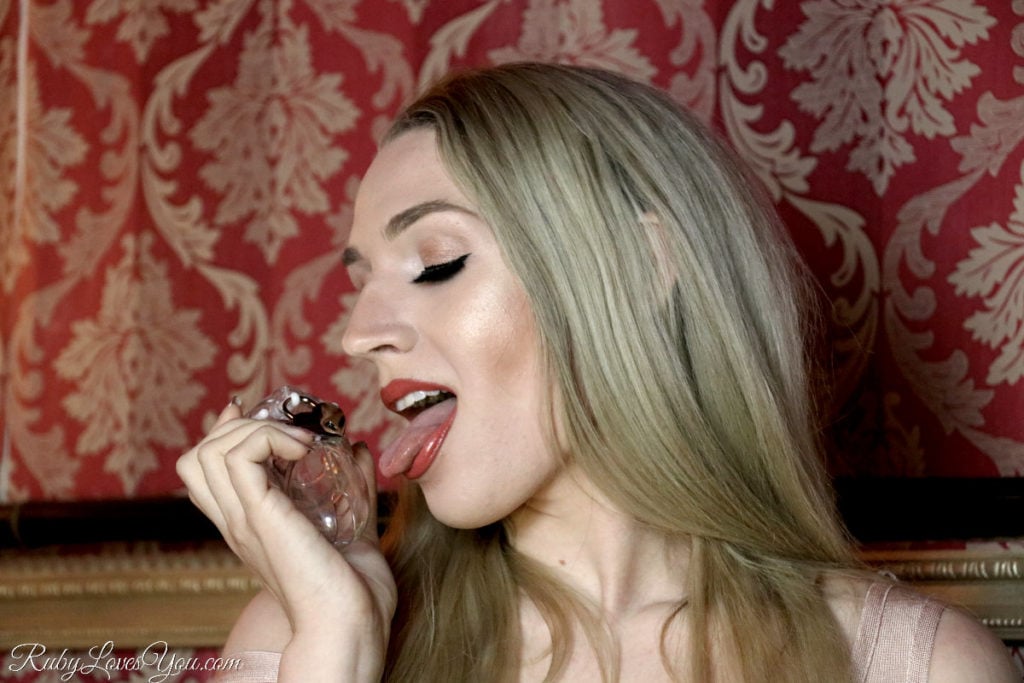 There are so many different types of chastity cages to choose from, making a selection sometimes seems impossible. There are many different styles, materials, shapes, you name it! Which one is right for you? Hopefully I can shed some light on how to purchase a chastity device that will work for you by illuminating some critical consideration points.
Before we start with sizing we need to consider how you'll use this device. Are you going to be locked up for an hour while you go out and get groceries for your Mistress? Is it a night of chastity for you, lucky boy? Perhaps something more long term like a week of being locked in your cage. Maybe something more intense still like a long term chastity contract that spans weeks, months or if you're really lucky, years. Each duration has different considerations to make with the fit, sizing, materials and even locking devices.
Let's start out with the basics
How to Size a Chastity Cage
How to Measure for a Chastity Device
Where do you need to measure for fitting a chastity device?
The circumference of the shaft of the penis
The length of the penis
The circumference of the entire genital (below the base of the penis and the testicles)
You must take these measurements while your penis is soft then repeat them when it is erect to get adequate sizing.
The sizing for most chastity cages or devices tends to come in MM so convert your measurements into MM using Google.
How to Fit a Chastity Device Properly
Many basic devices offer a variety of different sizes of base rings (the ring that goes around the entirety of your genitalia.) This ring holds your chastity device in place and prevents it from falling off. Before purchasing a device take a piece of string the same length as one of the rings you are considering and feel how it feels tied around the base of your penis. This should give you an idea of the fit in that department.
As far as length, try to find a middle ground between your length when soft and when hard. However, that is kind of up to your discretion. Do you want that classic feeling of being cramped and unable to get erect? Lean closer to your soft measurement. Need more room for longer term wear? Go somewhere in the middle or go with the full length if possible.
Picking the right material is mostly a weight issue or a customization question. Do you like the weight of metal or do you not mind the extra effort to put on plastic? Silicone is easy in all of these areas but not secure. 3D printed is highly customized, covers all the bases but expensive and not good as a first choice.
As far as locks the biggest question is how trustworthy are you? Metal locks provide that extra security plus the classic literal keyholder element. The numbered plastic locks can be removed and put back on be crafty subs (for that matter the plastic cages can be broken with enough force.) So metal can't be beaten in that regard (for the really enthusiastic chastity players you can find some pretty intense full metal belts.) However, is your chastity sub going through lots of airport security or is there another reason they might need to remove it? Bluetooth unlocking options such as apps are a great option. Bluetooth luggage locks are fun too but they can't get wet. All of these are fun options with long distance training.
At the end of the day, trust is always a huge part of any type of play. Being kept in line or keeping someone in line is critical but a struggle loses it's charm. 😉
Examples of Different Chastity Devices
[ngg src="galleries" ids="2″ display="basic_thumbnail"]
Different Styles of Chastity Cages
Your basic styles are the same: A place to put your penis and some type of ring that holds the cage securely in place. However what tends to vary is how the device goes on, how snugly it fits and how easy it is to put on. The devices with hinged rings are super easy to put on but not good for long term wear as they press. The metal tubes can be bulky and if the ring is the wrong size it can be difficult if not impossible to fit all your gear inside. The plastic devices are also difficult to put on at first and usually require lubricant or the aid of a q-tip. I wouldn't recommend wearing a sound for long periods at all.
Chastity in Summary
Everything is customized to your fit, read descriptions, look at reviews and always measure first. It takes trial and error to get the right fit, I wouldn't recommend getting the most expensive custom cage first until you've tried things out a bit. That being said if you are confident that you know what you want there are many options in that direction.
However, if the cage is uncomfortable or causes any swelling, bruising, burning, tingling, numbness, cold spots or discoloration remove it immediately. Some pretty nasty things can go wrong if you aren't careful. Luckily, in a pinch your friendly neighborhood hardware store sells bolt cutters for under 20 bucks.
I hope this has helped you make some decisions about buying your chastity device! Feel free to reach out if you have any questions.
If you are interested in exploring chastity, I delight in being a keyholder. Check out my page about that here!
Resources:
https://lockedinlust.com/how-to-measure/
https://www.maturemetal.com/guide-to-measuring-your-penis-for-a-chastity-device/
https://lockthecock.com/blogs/chastity-fun/choosing-the-right-one